Ad blocker interference detected!
Wikia is a free-to-use site that makes money from advertising. We have a modified experience for viewers using ad blockers

Wikia is not accessible if you've made further modifications. Remove the custom ad blocker rule(s) and the page will load as expected.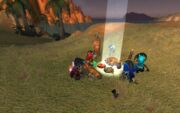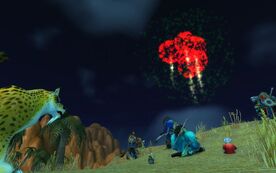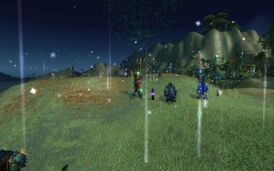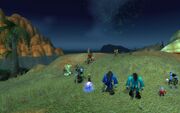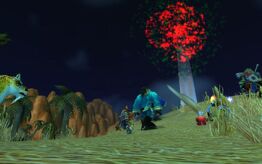 The feast of celebration was the main Tauren celebrations revolving around the defeat of the Lich King. The celebrations were in Ratchet, the symbolism of this being that the events of the wrath of the Lich King started there with the second plague and thus closed with these celebrations. The party was set up just north of the wyvern master, the area was decorated with fires and banners. The feast consisted of boar, fish, apples, cakes and various beverages such as Dalaran wine and Brewfest ale. A toast was raised to the fallen. There was singing, music and dancing to follow. The party was attended mostly by Tauren but
Edanna Kal'es
and the Orc
Markion
were present.
The highlight of the feast was a spectacular fireworks show set up on the hill by the shore. The fireworks lit up the night sky and shimmered in reflections on the waters.
Despite the celebrations all the attendees acknowledged the fact that the war was not over yet and the Scourge were still an enemy to be fought.
Victorious Shouts at the celebrations: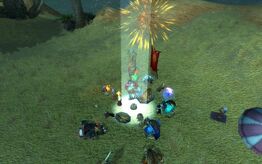 "Peace!"
"Love!"
"And everything in between!"
"For the fallen!"
"For Kalimdor!"
"Victory! The Horde have defeated the Lich King!"
"Actually it was the Alliance.." "Pah!"
Arlita
Maugrim
Taurenom