This page is Archived.
If you disagree with this Archive, please explain why at the comments below.
Archived Pages are pages that:
Are outdated or unused.
"Belong" to players who are inactive or have left the realm.
Are well-crafted and can serve as an example for others
Contain good content.
Archived pages are not likely to be updated anymore and serve as a backlog of our realm's past.

---
Sateal Emberheart
"He is everything we ever wanted when we created the Order. Unfortunately; times and ways are changing, but he is not."
Sateal Emberheart is a relatively well-known 299 year-old blood knight of Quel'thalas. Recognised often by his dry and snarky wit, Sateal nevertheless strives in his pride to be seen and represented as a leader of among his people, yet his own vindictive personality often betrays him in that regard. Formerly a founding Archon of the Convocation of Elrendar,. Sateal is both recognised as an adventuring hero for the Sin'dorei as well as a unwelcome reminder of a dark past his kin recently tred upon. He is a consistently quick-witted, sharp-tongued quick to chastise his fellow Horde members, as a result he is usually assigned to his duties overseas with the Dagger and Totem clan - in his current disillusioned state he is more than happy to oblige and delves into his magical studies abroad.
Biographic Information
Full Name: Sateal (Sah-tea-ale) Ash'dan (Emberheart in the common and orcish tongue)
Nickname: The Seeker, Ann'da
Age: 299
Height: 6'5"
Place of Birth: Silvermoon
Appearance
"All elves are born beautiful, this is their birthright. I do not know what happened to Sateal to deviate him from this common path, and I don't think I want to."
Sateal is the product of long life experiencing both extremes of the wealthy/poor divide in Quel'thalas and his appearance, mannerisms and traits tell tale of this. He is a rugged, well-built sin'dorei, and he stands at a height of around the average 6'5". His muscle-mass and build can be typically described as muscular and broad yet still retaining the athletic and dexterous frame akin to his fellow elves. His skin is weatherworn, tough, and adorned in a variety of long-healed yet still ugly scars. His face - clearly once pristine and perfect, and as typically elven as they come - is now showing signs of his increasing age and the toll of enduring harsh weather. His hard facial features are now fixed into an almost permanent furrowing of the brow seemingly by default, and clear wrinkles are now noticeable; identifiable as both stress and laughter lines.
Even at first sight this sin'dorei's occupation is far from enigmatic. Amidst the sea of ebon black plate armour is a crimson falcon emblazoned with pride upon a dark, well-kept, tabard which marks him as a part of the blood knight order. Coincidently, the pervading aura of subjugated Light energies seem to seep from this individuals very being. Contrary to his less-than-pristine features, Sateal manages to present himself in a rather regal manner and carries himself and his light armour with elegant efficiency.
As with any self-respecting elf, Sateal is very prideful and careful of his well-kept, dyed ebon hair which hangs about shoulder-length and kept stylised so that it is out of the way of this knightly soldier. Sateal's fully grown beard marks his increased age among his people, yet it is often hidden beneath a dark scarf or faceguard attached to his long, flowing cloak beneath which the hilt of an elegant great sword can often seen to be residing, thought near-invisible by its owner. Encircling Sateal's elven neck is a semi-circle of black dragonhawk feather. Laced and bound around the blood knights left gauntlet hang two pendant like trinkets. One is a dark red gem, noticeable to the experienced and well-versed magic users as a Kor gem of the corrupt variety. The second pendant is a small, black and red enamelled metal insignia forged in the shape of a falcon.
Despite his rather intense visage, Sateal speaks with a deep, confident yet always formal voice teeming with humorous insinuations, and with a heavily sarcastic tone which often lace his carefully-chosen words. Additionally, as well as the lingering scent of fel, the noticeable aroma of rich and earthy dried khadgars whisker extract usually persists in the blood knights wake.
Personality Traits
"I'm not a man who basks in idealised fantasy - despite what some people may say."
Pragmatic, somewhat altruistic, facetious, actively witty, intentionally ironic, arrogantly proud, strategic, tactful, restless, epicurean in his tastes, and potentially increasingly xenophobic. Sateal is a relatively altruistic elf towards his own kin, albeit with little time for the useless or idle.
While he disapproves of the path he and his fellow elves have taken, and how it has effected their culture, he remains persistent and loyal to the benefit of the continued success and survival of the High Kingdom and her inhabitants.
Likes:
Swords. Sateal is a staunch believer that the finesse of the elves in battle can overcome any physically stronger opponent. There will always be creatures larger and able to hit harder than the elves, but there are no beings on Azeroth with more artfulness with the blade than the elves. The blood knight feels that swords are the very representation of finesse, and it is for this reason he's a great admirer of skilled blacksmiths.
Khadgar's Whisker Extract. Although Sateal rarely delves into the stronger and more volatile drugs prominent in Quel'thalas, he is an avid smoker of dried khadgar's whisker extract. The rich, earthy aroma of the substance is always detectable upon him and he finds the relaxing elements to smoking it beneficial to controlling his cravings when away from home.
Suntouched Red. In Sateal's eyes this wine is not only the finest wine in Quel'thalas, but the finest wine on Azeroth and beyond.
Arcane Engineering. Ever since he was a child Sateal had an affinity for tinkering and engineering. He actively takes an interest in mechanical contraptions even to this date - although he does not practice it quite so regularly anymore - he is still more than adept when it comes to handling complex machinery of the the magical variety.
Dislikes:
The Undead. There is nothing in the universe Sateal despises more than the undead. The very presence of undeath in the Forsaken is enough to turn the usually patient and level-headed elf into a snide, insinuating and insulting individual. If the blood knight was given the option he would not hesitate to wipe all trace of undeath from Azeroth. It is one of the primary reasons he was selected as a blood knight in the first place, and one of the reasons why he continues to serve as one.
Rats. Not only does Sateal dislike rats, and other rat-like creatures he is also fearful of them. To him they are the the lowest of the low. They represent a dark and decrepit time in his life and the history of his people and his mood will quickly turn sour if he comes across even one small rodent. He has been known to cower at the sight of the critters during informal sessions. If he was ever to meet an undead rat...
Hedonists. Despite the elf being no stranger to personal vices and temptations, and the variety of pleasures which can ensue from chasing those particular needs, he despises all individuals who indulge far too much and often in certain activities.
Guild
Previously, Sateal was one of the founding Archons of the Convocation of Elrendar. The convocation was formed in the wake of the Lich Kings ultimate defeat upon a bridge stretching across the mighty Elrendar lake. Ashwing, Esoteric Illusion, and The Rising Phoenix suffered considerable losses throughout the war in Northrend. It was deemed necessary by the four founding Archons that the three guilds combine in order to rebuild themselves in the brief peace between the the Wrath of the Lich King, and the inevitable Cataclysm to come. Sateal was the first to instigate this union. His militaristic mindset and methods ensure that the Convocation got to where it needed to go and did so with discipline, but this often lead to him straying from the guilds inevitable goal and ethos. In the end, the veteran knight relinquished his role as an Archon, and went his own way for professional and personal reasons. Sateal is now one of the few elves within the Dagger and Totem clan. He believes that the combined magics of the horde can lead to the ultimate restoration of Quel'thalas, little does he know how much his own set ways will be tested when surrounded by fel-hating orcish shaman and tauren.
Family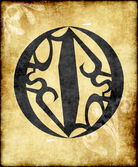 Sateal is the eldest living male of the Velarn bloodline. He is therefore the official patriach of the oftentimes deemed unsavory and morally questionable family. In actuality he tends to distance himself from the finer workings of the business he helped to create with his wife, knowing full well that his skills in that area are lacking and his personal moral views get in the way of the darker aspects of the family. The family suffers from severe political pressure from the noble houses of Silvermoon, as well as from the magisterium itself from time to time. It has been a rumor for quite some time that although the family still have roots in the poorer market district, they simply use this down-to-earth reputation in order to muscle and enforce a series of underworld criminal acts and cut-throat tactics.
More information on the Emberheart family can be found here.
Parents: Luminrath the Breadmaker/Conjuror (Deceased) and Althania Emberheart
Siblings: Malnior Velarn, Solare Emberheart (Deceased) and Jasin Emberheart
Wife: Anielsa Velarn (Deceased)
Children: Solariel Velarn (Deceased) and Althaniar Emberheart
Companions
Companions:
Erisiel. The unruly ancient equine spirit is the result of a failed alliance paladin quest excursion to Dire Maul. Sateal and several of his blood knight brothers and sisters were sent out to obtain and utilise the spirit for their own. Unfortunately only Sateal made it out of the ancient city alive, but his reward more than compensated for the loss: an neart-immortal steed of tenacious strength and almost unwavering speed. The transition from being a free spirit to a war charger summonable and answering to a single master has soured Eris' once serene demeanor into that of a baneful and aggressive beast. Despite this disgruntled attitude her owner still respects the might of Eris and can often find her personality endearing.
Icarius. This elegant, majestic and powerful dragonhawk was once the runt of the litter for the Sunheart dragonhawk business, and was ready to be put down before Sateal intervened. Icarus is the constant reminder to Sateal of his once compassionate personality before the Scourge invaision, which contrasts with Eris, who is the constant reminder of his now subjucatory nature. Never the less, despite Icarus' vast usefulness in battle he has a persistent dangerous tendency to bite off more than he can chew with beastly arrogance.
Chronology
"You know this household would be a much brighter place without someone as useless as you weighing it down, brother Sateal. All you do is sit at your stupid desk, with your stupid nose in your stupid books whilst we are all out actually earning a living."
Two hundred and ninety nine years prior to the second sundering of Azeroth, Sateal Velarn was born as the second son of a struggling high elf merchant family living upon Augur's Row in the eastern wing of Silvermoon City. Unfortunately, and worryingly, the newborn came into life with barely a whimper passing between his purple lips. He lacked the physical strength to achieve more than simply keep his body from slipping into death. Furthermore, from his birth onwards the elven child known as Sateal, was deemed too sickly and unhealthy for the outside world, and despite their impoverish ways, Luminrath and Althania, Sateal's parents could not bring themselves to part with the newborn babe. As a result it was soon deemed nessicary that he would spend his early years within the controlled atmosphere of the Velarn family home as no more than a drain upon his family's hard-earned income - lest his illness overcome him, and he perish.
Sateal's early life was spend ecapsulated within stories of adventure, and escapism from the constant fear of death he had bored into his head for as long as he could remember. He did not mind the lifestyle so terribly, as it was all he knew, and he was still granted social exchanges with his extensive family. Never the less, although the eternal sun of Quel'thalas shone ever brightly from year to year, the days trundled and dragged on for the young elf child without any particular noteworthy incident or moment of rememberance. Every few weeks his mother or father would return home and gift him with a second-hand book to bury himself into with the excitement only a child could muster. Although, as he was living in a hard-working, pragmatic and lawfully questionable family as an almost useless asset, Sateal received his fair share of scorn from his elder brother, Malnior. But still, His young and curious mind worried only for so long about these confrontations, and as a result his routine of reading, tinkering and relatively uneventful loneliness could pass by unhindered.

Over time the the natural and deep-set longing he harboured for the outside world, coupled with the powerful desire to experience the adventures beyond the borders of his home prison began to eat away at his patience and nerve . Fortunately, the day the young elven boy happened upon an unassuming leatherbound book nestled in the corner of his small apartment world was fast approaching, and that – as a result – would bring about the day his life took a turn for (he thought) the better. Within the un-kempt pages of this new-found font of knowledge, Sateal came to learn of a mystical energy so benevolent it could empower the infirm and cleanse the diseased; the Light. Torrents of earnest desire for more knowledge overcame the young and impressionable boy, and washed away his longing for the outdoor life, if only for a time. He soon learnt of the Sunwell,the life-giving ley-lines of Azeroth, and of the expansive history of his people, of the towering heights of the city just beyond the sight of his window, and the mighty golems of his proud people empowered by the arcane engineering from the time of their forefather Highborne ancestors. In time, Sateal's growing piousness and interest in the Light began to show, and as a result it was decided by his parents that the boy be presented to the priesthood of Sunstrider Spire as a charity case. Tales tell of Luminrath and Althania begging at the feet of Anasterian himself to allow their son a chance at a futuren within the priestood of Silvermoon. This is in fact false. In actuality, the methods in which Sateal became an intiate sun priest are now believed to be far more insidious, corrupt and all-together boring and uneventful.
Early LifeEdit
A brief review on possible initiate Sateal Sunheart
The Sunheart family becomes increasingly wealthy within Silvermoon following the collapse of dragonhawk breeding businesses ac ross northern Quel'thalas. Soon after the family come to posess a vast quantity of dragonhawk eggs. The Sunheart Dragonhawk Emporium opens for business.
Finishes his training as a priest alongside Anielsa Silversong and they are assigned to help against the Amani in Eversong.
Returns to his family, who are now residing on Quel'danas in luxery. He and Anielsa receive a warm welcome.
Sateal and Anielsa marry. Eight months later twins Solariel and Althaniar Sunheart are born.
Returns to southern Quel'thalas to aid against the Amani
The Kingdom of Azeroth falls to the Horde, the First War concludes
The Second War breaks out. Sateal, along with some family members, join the effort against the Horde
Sateals restless personality jokingly earns him the nickname/title 'Sateal the Seeker' among the ranks of the Alliance
Anielsa gives birth to Meriana Sunheart
The Second War concludes with the Alliance victorious, Sateals brother (Malnior) is stranded in Outland. Kirin'var Village is later founded in Netherstorm
Sateal returns to Quel'danas. Soon after that he and Solariel proceed to Sunfury Spire to tend to the influx of elves and humans who have fallen to a strange illness spreading in the south
Reign of ChaosEdit
"I don't know which I despise more right now; the Light, or the Scourge - but I know that I'll see both reduced to ash before my dying day. It's not about vengeance, it's not, Solariel just deserved better than this, and by the tainted Sunwell, I'll make that abundantly clear."
The Scourge invades Quel'thalas, and destroys the Sunwell. The majority of the Sunheart family escape but Sateal and Solariel are trapped within Sunfury Spire. The latter perishes at the hands of the undead and Sateals faith in the Light is lost upon discovering this
Partakes in the reclamation of Silvermoon along with Silyn Seldinarcus some time after the majority of the Scourge force pull out of the shattered kingdom, and is reunited with his family in a new age of strife
Leaves his family in Quel'thalas along with his father (Luminrath) and sister (Solare) to join Kael'thas Sunstrider in Outland with Illidan Stormrage's forces, and then Northrend where they are then defeated by Arthas' Scourge. He is seperated from his father - who is soon presumed undead - and forced to retreat with the last of his kin
Returns to a recouporating Silvermoon City an offers his aid as a priest to the mana-starving people whilst serving as a harbinger of Kael'thas' gift to his people; M'uru
The Outland ThroneEdit
"We all do or have done things that we regret for the rest of our lives. Let's just say that those 'things' weren't exactly few and far between during Sateal's time within the Sunfury ranks. The mana they pumped into us forced us into a frame of mind best left forgotten."
Upon the arrival of M'uru, Sateal was one of the first priests to become a blood knight, which he had unknowingly been training for during his time in Outland and Northrend. He was now physically strong enough to wear plate armour and swing a sword

Sateal is soon renowned for his various deeds within the Sunfury ranks, and is often rewarded for his continued loyalty to the Sun King. He is soon ordered to escort pilgrims to the new 'paradise' awaiting them in Outland. Knowing full well what actually awaits them, Sateal begins to secretly doubt his princes judgement whilst absent from his mana fix
Arrives in Netherstorm and continues to further train as a blood knight and commit consistantly questionable acts for the Sun King whilst under the mind-altering effects of the Blood Crystals.
Sateal puts his engineering skills to use as he partakes in the design, development and testing of the manabomb on Kirin'var village. Sateal witnesses the soberingly horrific effects of his creation first-hand
The success of the manabomb, and Sateals increasing mastery over the manipulation of the Light along with his seemingly unfaltering loyalty earns him the rank of Knight-Master, but before long he grows distant and restless in the Sunfury ranks
Mistaking his moral dilemma for an eagerness to serve, Sateals superiors order him to guard Voren'thal as he leads an army of blood elves to seize Shattrath. Shortly afterwards he changes his family name to Emberheart, and joins the Scryer defection
Due to his past experience with manabombs he is directed towards the Scryer investigatory strike force; Ashwing . A group tasked with the rooting out and dismantling of dangerous arcane weapons at Kael'thas' disposal
The Burning CrusadeEdit
"Perhaps Kael'thas ultimately failed to lead his people to the 'promised land', but at least he gave us hope before whoring himself out to the Legion. I can't imagine how we could've rebuilt ourselves without him. So how do we intend to do it now?''
For months Sateal works alongside Ashwing and successfully subdues several threats to the denizens of Outland. All the while he achieves and maintains regular contact with his family, who have prospered in Silvermoon during the city's regeneration efforts

The leader of Ashwing is ambushed and killed in western Terokkar. Sateal and a few others survive, he soon takes over as the unit is reassigned to serve as agents within Silvermoon city
The sin'dorei are accepted into the Horde
Ashwing operates hit-and-run tactics against the Alliance in southern Lordaeron, cutting off the majority of trade and travel between Hillsbrad and Arathi
Ashwing becomes a prominent force in Hillsbrad, but a large battle at Dun Garok ensures that they suffer enough losses to retreat to Silvermoon in order to recouperate
The Blasted War breaks out, Ashwing - after finishing licking their wounds - joins the Horde at Stonard in the Swamp of Sorrows. Sateal is assigned as a sub-commander
The Horde are victorious against the Burning Legion, the Blasted War ends and Sateal prepares for his return trip to Quel'thalas
Returns home in time for Prince Kael'thas' betrayal against the Sin'dorei
Joins the Shattered Sun Offensive
The Shattered Sun Offensive is victorious. The Emberheart family relocates to Quel'danas as a reward for their efforts against Kael'thas' forces. Their influence and wealth soon increases yet again, causing unwanted attention from jealous noble houses and the magisterium
The Wrath of the Lich KingEdit
The war in Northrend begins. Anielsa Emberheart joins Sateal and Ashwing against the Lich King.
The bulk of Ashwing soldiers land in the Boreen Tundra to aid the Warsong Defensive. Sateal leads the forward camp operations there against the dreadlord Paggorn's stronghold
The Warsong Defensive is victorious
Ashwing progress to Angrathar only to be routed by the Forsaken betrayal. Anielsa Emberheart, and the majority of Ashwing are killed. The few survivors flee and Ashwing effectively disbands
Returns to Kalimdor for a Horde council in Orgrimmar to deal with the Forsaken betrayal
Assigned to the Sunfire Vanguard, but upon reaching Northrend he breaks rank and joins the Argent Crusade against the Lich King
Sateal partakes in a systematic culling of the San'layn in Northrend. He discovers his father has become a lower-ranking member of the San'layn around Icecrown
Sateal officially joins in the Argent Tournament as a representative of Silvermoon City. Unofficially he spends his time nursing wounds and preparing for the storming of Icecrown Citadel. When the fighting begins Luminrath is nowhere to be found among his San'layn kin
The war against the Lich King ends. Sateal returns home, and holds burials for his fallen comrades at Quel'danas
Sateal begins to work closely with the Blood Knight Order in order to root out the whisperings of traitors and conspirators within the city and the chain of command - unfortunately he finds himself soon out of his depth in politics: The Seeker
As a reward for his efforts alongside the Blood Knight Order, Sateal is offered a chance to lead again and aid Silvermoon as a whole once again with his old friend Athelios Andilien as his organisations overseer
A convocation is held in Quel'thalas. The Convocation of Elrendar is formed. An organisation intent on the controlling of magics and the procurement of powerful magical artefacts for the magisterium. Sateal keeps it a secret from them that they are being directly and closely overseen
Sateal and the Convocation joins the Rolling Hills Coalition and is soon ordered to Durotar by the Magisterium to aid in the reclamation of Echo Isle, after only a few months the Isle are returned to their rightful owners
Sateal continues to work in Kalimdor for a time, securing magical artefacts and hunting down rogue magi
An unfortunate series of events resulting in artefacts not making it to Silvermoon city soon has Sateal and the Convocation branded traitors to the Sun Throne. In order to prevent this becoming official Sateal and his companions rush back to Silvermoon to find numerous guards awaiting their arrival,
The Convocation members who returned to Silvermoon were taken to the depths of Sunfury Spire and subjected to weeks of torment and interrogation whilst the members who escaped were slowly hunted down and killed.
The SeekerEdit
"I'm told that the humans of the Argent Crusade pet named him 'The Seeker', not out of any particular reverence, but as a lighthearted jest. He always seems so malcontent, so unsatisfied with everything - I don't blame them, I think it suits him."
Sateal is forced to flee from Silvermoon along with his allies thanks to a friend on the inside. They are given enough time to create a portal to the Sunreavers of Dalaran where they are then forced to spend the next few months as the world collapses around them, effectivelystranded as the ley-lines of Azeroth alter or are damaged
In exchange for their hospitality and relative protection from Silvermoon inquisitors Sateal aids in Sunreaver excursions. He helps during numerous Scourge clean-up tasks, but on one of the missions something goes terribly wrong and the old blood knight is met with a familiar face: Trace
When Sateal returns to Dalaran alone he is informed that a messenger from Silvermoon has been awaiting his return
Eventually it is revealed by the messenger that the Convocation had been framed for the missing artefacts by Athelios Andilien, who was unveiled as a member of the Twilight Hammer sent to weaken the blood elves. They are offered a chance to find him to redeem themselves, but they are refused their previous position, which has now been seized by the dependable Relliquary
The CataclysmEdit
"It always was the imperfect system, but I thought it kept my people safe from harm. I can't stay here and be a direct part of it anymore. Our leadership was infiltrated, mocked and toyed with by the Twilight Hammer and we paid price for their failure! I wash my hands of this, and I go my own way."
Sateal aids the Horde in Vashj'ir and the Twilight Highlands against the Naga and Twilight threat over the course of a few months while the Convocation rebuilds and gathers information on Athelios' whereabouts. Before too long it's revealed he is in Silithus with Convocation prisoners in tow
The Thunder Axe War erupts and Sateal proceeds to Desolace with the Convocation, hoping to proceed south towards Silithus after the war is won
Apparent Alignment
Lawful Neutral is called the "Judge" or "Disciplined" alignment. A Lawful Neutral character typically believes strongly in Lawful concepts such as honor, order, rules and tradition, and often follows a personal code. A Lawful Neutral society would typically enforce strict laws to maintain social order, and place a high value on traditions and historical precedent. Examples of Lawful Neutral characters might include a soldier who always follows orders, a judge or enforcer that adheres mercilessly to the word of the law, and a disciplined monk.
Characters of this alignment are neutral with regard to good and evil. This does not mean that Lawful Neutral characters are amoral or immoral, or do not have a moral compass, but simply that their moral considerations come a distant second to what their code, tradition, or law dictates. They typically have a strong ethical code, but it is primarily guided by their system of belief, not by a commitment to good or evil.
Ranks and Former Ranks
Current Rank:
Former Ranks:
Trivia
He is fearful of rats
He probably loves the sound of his own voice
He has quite a positive opinion of the Goblins
He smokes dried Khadgar's Whisker extract
He has an expansive vocabulary when it comes to criticism and chastisement
He is/was quite a talented arcane engineer but these days he refuses to create any dangerous explosives, weapons or firearms